Contact
BY POST / Tiger Tops, Naxal, Kathmandu, Nepal, G.P.O Box 242
BY PHONE / +977-(0)1-4411225
BY FAX // +977-(0)1-4428088
BY E-MAIL // info@tigertops.com


FOLLOW US ON FACEBOOK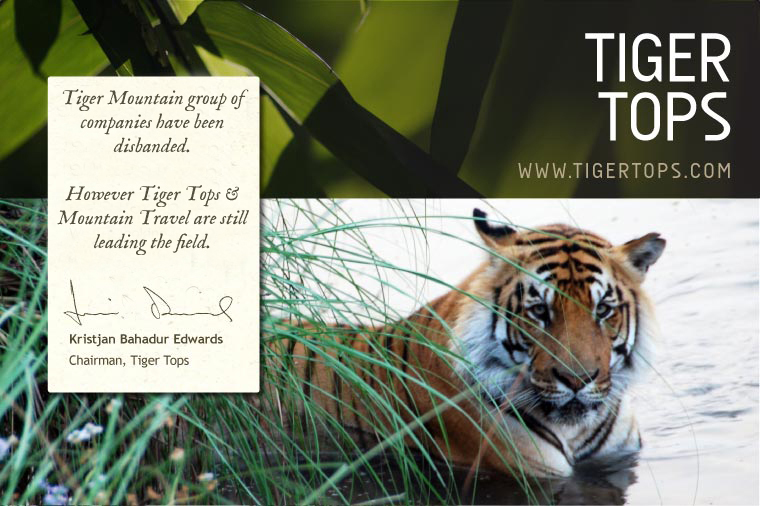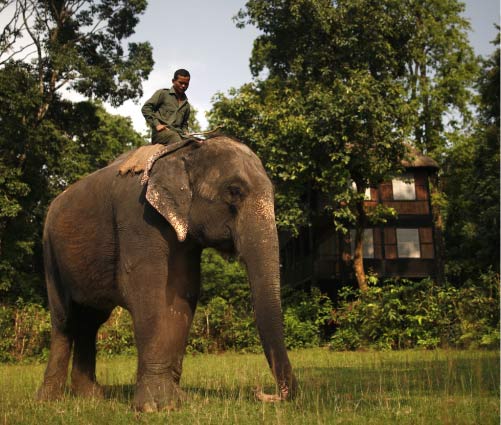 At Tiger Tops, we've been paving the way for luxury tourism in the Himalayan land of Nepal since the early sixties. Across this extraordinary country we've pioneered river rafting, established trekking routes and created jungle experiences that we're extremely proud of.

And we're continuing on the journey of discovery and improvement every day, focusing on our environmentally responsible heritage and working to ensure that our operations represent the very best in sustainable eco- tourism. We want to share this journey with you.
We're passionate about conservation and count ourselves lucky to have some of the country's best naturalists working with us. We know that expert knowledge is our magic ingredient.
Did you know there are over 450 species of bird in Nepal? And alongside that most glorious of cats, the Royal Bengal Tiger, there are elephant, rhino, leopard and bear roaming the grassy plains of the Terai?
In tandem with conservation, Tiger Tops is about people. We strongly believe in tourism with a conscience and work very closely within the local community. We are wholly committed to helping improve lives through education and awareness.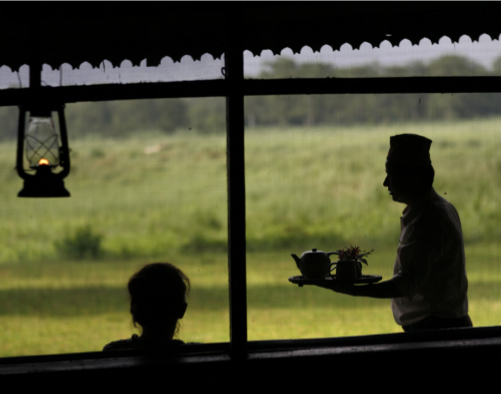 Where dreams come
true...
With Bardia National Park as a backdrop, Tiger Tops not only offers wildlife opportunities galore, but a refuge from the hustle and bustle of daily life. The restorative powers of the jungle are many-fold and the spectacular scenery is often attributed as a balm to the soul. Come and see for yourself.
>> ENQUIRE NOW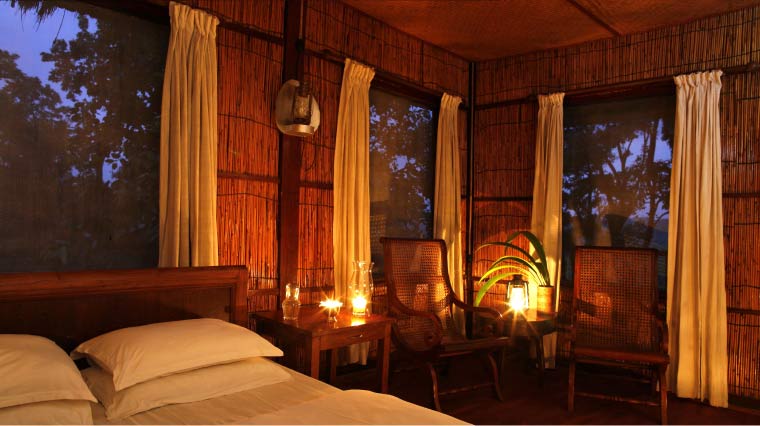 Visit our old Tiger Mountian website